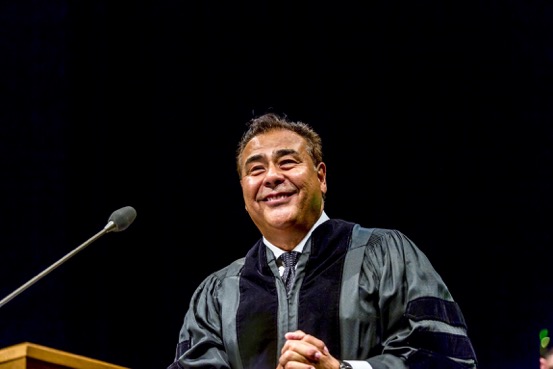 John's pride and joy are his 3 kids: Julian, Nicco and Andrea. Julian Quiñones is a Producer for the CNN original documentary series "The Wonder List" with Bill Weir. Nicco Quiñones is a multimedia producer and filmmaker. And Andrea Quiñones is new college graduate working at Viacom International Studios in Miami.
John lives in New York City with his lovely wife Deanna, a registered nurse, and their 2 dogs Fletcher and Chloe. He's an avid music fan and is often DJ'ing on his iPhone, laptop, etc. He's approachable and is usually happy to say hello and take photos with fans (unless he's running late for something).
Connect with John on social media: @JohnQABC on Twitter, @JohnQuinones on Instagram, and John Quiñones on Facebook.